Sign Up
Getting started with Disguise My Number is easy. Just fill in the fields to the right, including the phone number you'd like to disguise, then press "Complete Registration".
Remember, this service is completely free. There are no hidden charges, and if you have any questions about how we support the service for free, please see our FAQ section.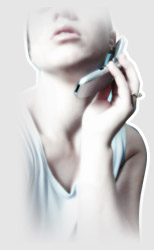 Like this site? Start your own Phone Number Disguise Service with our reseller package.